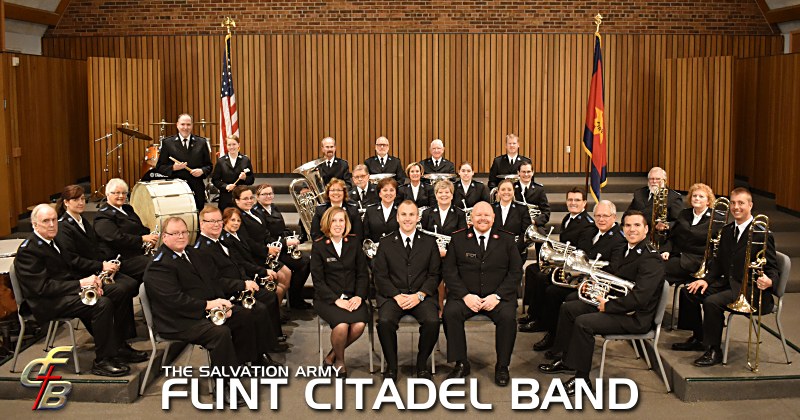 A Special Message From Our Pastors...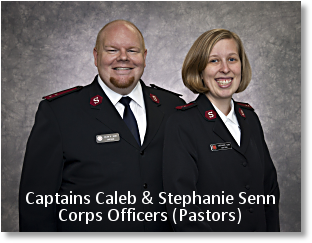 Welcome to the Flint Citadel Band website. This website was created back in August 1999 for the purpose of expanding the impact of ministry of this great corps band. Bandmaster Matthew Rowland and the members of the Flint Citadel Band invite you to experience the ministry of this band as we continue into our second century of service to Jesus Christ.
Drawn from the soldiers of the Flint Citadel and ranging in age from teenagers to folks in their golden years, the members of this band love brass music...but their true love is for the Lord Jesus Christ. The commitment of this band is to provide music to enhance our worship 52 Sundays a year and to share this God-honoring music with as many people as possible. For this reason you cannot buy a copy of our music...it's free! On this site you will find downloads and streaming content so you can share in the blessing. Be sure to "Like" the Band's Facebook page for additional news and even more music to stream or download.
So enjoy the heritage and music of the Flint Citadel Band, but more importantly give praise and glory to our Lord Jesus Christ who inspires this music.
Blessings!
Captains Caleb & Stephanie Senn